How much we've spent on ads worldwide
We have no binding on our services
For ambitious companies looking for
the best

digital growth partner
We create industry-leading results for Danish and international companies with data-driven planning and result-oriented execution of their paid social & content management
For ambitious companies looking for a growth partner, not a standard agency
At Francis Marketing, we are a team of dedicated people who strive to become Scandinavias leading paid social agency that focuses exclusively on your company's growth and revenue through social media. We only measure our results and performance in the form of hardcore conversions and leads for your company.
Order a free
performance analysis
Our analysis includes a review of your content management, ads, campaign structure, copywriting, SoMe channels, online appearance and growth potential
"Our customers are
not just satisfied

- they have never experienced anything in this caliber"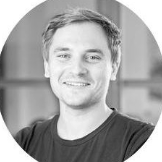 Reinis Andersons
Head of Marketing at Trendsales


Through our growth journey, Eisho & his team at Francis Marketing have been crucial with regard to scaling our paid social media on Meta, Snapchat and Tiktok. They entered into a constellation as more than an agency-cooperation, and have continuously performed as a business partner. They have implemented their vast knowledge and understanding, in order to create a scalable structure for our ad accounts. Furthermore, they have assisted our management team with tasks such as: idea generation, scripts and storyboards to the finished production customized to each SoMe channel with their videographers.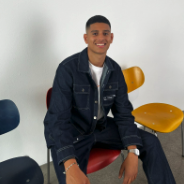 Yazn Razik
CEO & founder of Globe Studios


At Globe Studios, we have grown by almost 400% in less than six months since becoming a client of Francis Marketing, and our growth is constantly increasing. Despite our previous agency claiming we had hit the revenue cap in the Danish market, Francis Marketing managed to scale our business much further. Our growth has required the right people on all fronts. One of those fronts has been finding a marketing agency that understands our vision, our ambitions, and are willing to experiment and take full charge - all of which we have found in Francis Marketing and their highly competent team. In addition to consistently delivering positive and phenomenal results, challenging us and acting very proactively in our collaboration, the team has functioned as a fantastic external business partner. Furthermore, they have been available 24/7 and played a major role in our rebranding. It has been paramount for the growth of our company to have a team that we can trust, but also a team that relieves all the stress on the marketing front. This allows us to spend time in the areas we are experts in. All of the above are reasons why Francis Marketing is the agency and continues to be.

Jonas Andersen
CEO & founder of Jonas A/S


Francis Marketing has generated more than 2500 leads in terms of B2B and B2C customers over the last 2 years for us. They're a proactive agency that truly understands both social media and paid advertisement. They have the resources and skills to run the whole setup themselves, so that you as a business owner can concentrate on managing your business. I highly recommend Francis Marketing to ambitious companies that are looking for the best you can get when it comes to digital marketing.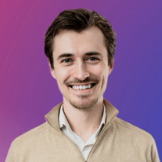 Frederik Reenberg Simonsen
Partner at Luksushund.dk


We are experiencing aggressive growth month after month on all of our Paid Social channels thanks to Francis Marketings' focus on data and communications. For us, being proactive is the key to success when cooperating with external companies. Because of the results Francis Marketing have delivered, they have become a firm part of our marketing department. We view them as partners rather than a supplier, and are looking forward to continuing working with them. When we were looking for a new marketing agency, we spoke to multiple marketing agencies worldwide. We are happy to say that we chose Francis Marketing and have not looked back since. We are incredibly pleased with the team's proactivity and ability to create results.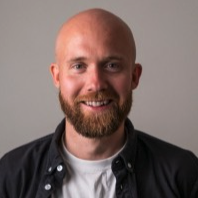 Jonas Oxholm Sørensen
CMO at 55Nord


Working with Francis Marketing, we have been greeted with an incredibly competent team, which has helped us reach new heights with our Meta advertising. At 55Nord we chose to work with Francis Marketing, despite previously being signed to one of the largest agencies in Denmark, because they fully understood our case and were laser focused. Our success is owed to close dialogue, and Francis Marketings' ability to understand our company and the costumers' journey. Through the process, they have requested and worked with us to create better content, which has resulted in our company receiving substantial growth. We are pleased to share that our revenue has seen an increase of 150% since switching to Francis Marketing. Through the entire cooperation we have received an extraordinary service and the team at Francis Marketing have been available whenever we needed them. Overall, we are more than pleased with the performance of Francis Marketing and truly recommend working with them.
Filipe De Medeiros
Founder of Warberg Klinikken


We are very happy to be working with Francis Marketing. For the first time, ever, we have met a team that really focuses on conversions - which in the end is the most important part for our company's growth. They were able to identify our core audience incredibly fast, which enabled them to create the perfect advertisements. After only working 1-2 months together, we have received 7x as many customers in comparison to before signing with Francis Marketing. They have an incredible drive and make sure to create a great one to one experience. We have a communication channel on Slack, which makes our workflow easy and proactive. Furthermore, both Eisho and Emil are very "likeable" guys, which is a plus.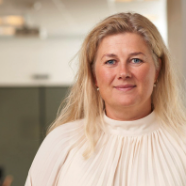 Katja Odder Erikstrup
HR Director


We are very satisfied with our collaboration with Francis Marketing, who've helped us with employer branding, and general branding for our accounting firm Baker Tilly. We have received more leads than expected, and created a much increased presence on social media, which was what we wanted from the beginning. Francis Marketing is a good external business partner who challenges us, and at the same time comes up with great and useful input. We highly recommend a collaboration with Francis Marketing if you want to increase your revenue and brand awareness.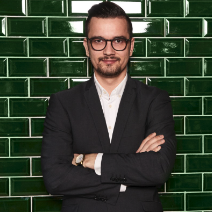 Benjamin Hansen
Owner at LokalBolig


I would have given more stars, if possible… Francis Marketing is proactive, dedicated and extremely competent. In my almost six years as business-owner I have been contacted by countless agencies, but I can safely say that Francis Marketing, by far, is the best experience I've ever worked with.

Kaan Alici
CEO & founder of Suit Club

It has almost been half a year since we changed marketing agencies and started working with Francis Marketing, and what a journey it has been. At Francis Marketing all clients get impeccable service, in which you truly feel their commitment and proactivity from day one. At Suit Club we have put a lot of trust in Francis Marketing and they have proven they are able to execute. They are always available, even at late hours during the day and weekend. To begin with, they operated our Meta marketing, which later expanded to Tiktok. In addition to being a very competent agency, they work incredibly well as an external business partner. We at Suit Club highly recommend working with Francis Marketing.
Deniz H. Coskun
Founder of Aqua Danmark A/S


"Outsource your FaceBook and Instagram marketing and focus more on the key points of business" That's what my advisory board instructed me to do, a few years ago. But finding the right agency wasn't easy. A lot of hours of research, coffee meetings and unfortunate collaborations with bad agencies that required long term commitments, until I stumbled across Francis Marketing and contacted Eisho on LinkedIn. The team really valued personal collaboration and had enormous confidence in their work. I was blown away by our first meeting. It has really been the best decision to have Francis Marketing in charge of all our digital marketing. Everything's under control and it's pouring in with warm leads. This has given me peace of mind as a business owner and given me the chance to focus on sales and day-to-day operations. After just two months of working together, we could see a big difference in the quality of our leads. We are so grateful for Eisho and his team. I have tried countless Danish agencies, and I can confidently say that this team is the best.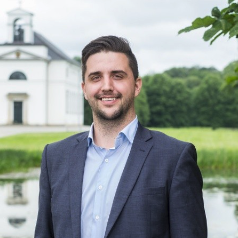 Thomas Hølmer
LokalBolig Hørsholm


We are pleased to be working with Francis Marketing - we are experiencing an increase in the effect of our marketing on social media. In addition to this they are great at taking action and generating new and exciting ideas.

Thomas Hedme
Founder of Event Crew


At Event Crew we have used Francis Marketing to recruit new employees through Meta advertisements. At the beginning we were skeptical, but quickly agreed, that we were willing to take the chance. To our surprise, Francis Marketing's ideas generated more than 250 applications in only four weeks. We have been very grateful for our journey with Francis Marketing and are looking forward to continuing working with them. Put your full trust in Francis Marketing, they are experts!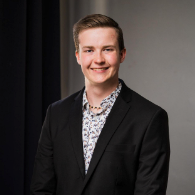 Sammy Stanley Mckenna
Google Partner and Consultant


The best in the industry. I work with Francis Marketing and they always go that extra mile to make sure their clients get the best service and the best results. A competent partner who really knows what they're doing.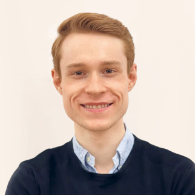 Rasmus Ibsen
CEO & founder at Nem Animation


Nem Animations' collaboration with Francis Marketing has been phenomenal. They have helped take our business to new heights and generated an incredible number of leads. Francis Marketing are experts in scaling businesses.
We work intensively on the Danish and international market
Used on paid social in Denmark and internationally for a large number of ambitious companies within e-commerce, B2B, B2C and SaaS.
The team at Francis Marketing manage over 2.1 million euros a month in advertising spend on behalf of our Danish and international partners.
We advertise e.g. in Sweden, Norway, Finland, Germany, Great Britain, Ireland, France, Netherlands, Belgium, USA, Australia, Canada, Switzerland, Austria, New Zealand, and Italy.
High-converting content is the key to the success of your company.
One of the secrets behind our clients massive success on Paid-social is due to our content execution. Proper content execution is Alfa Omega in regards to creating extraordinary results on social media. At Francis Marketing we are in charge of everything when it comes to content management.
Furthermore, we manage the entire execution from A to Z. We create scripts and storyboards focusing on sales psychology. We work on attention triggers, editing, color grading, B-Roll, call to action and much more. We have headhunted more than 15 videographers from Denmark and worldwide, to create the best content for our clients. This ensures our clients always will be a step ahead of the competition.
Inhouse produced ad videos
Prepared Scripts & Storyboards
A letter from our founder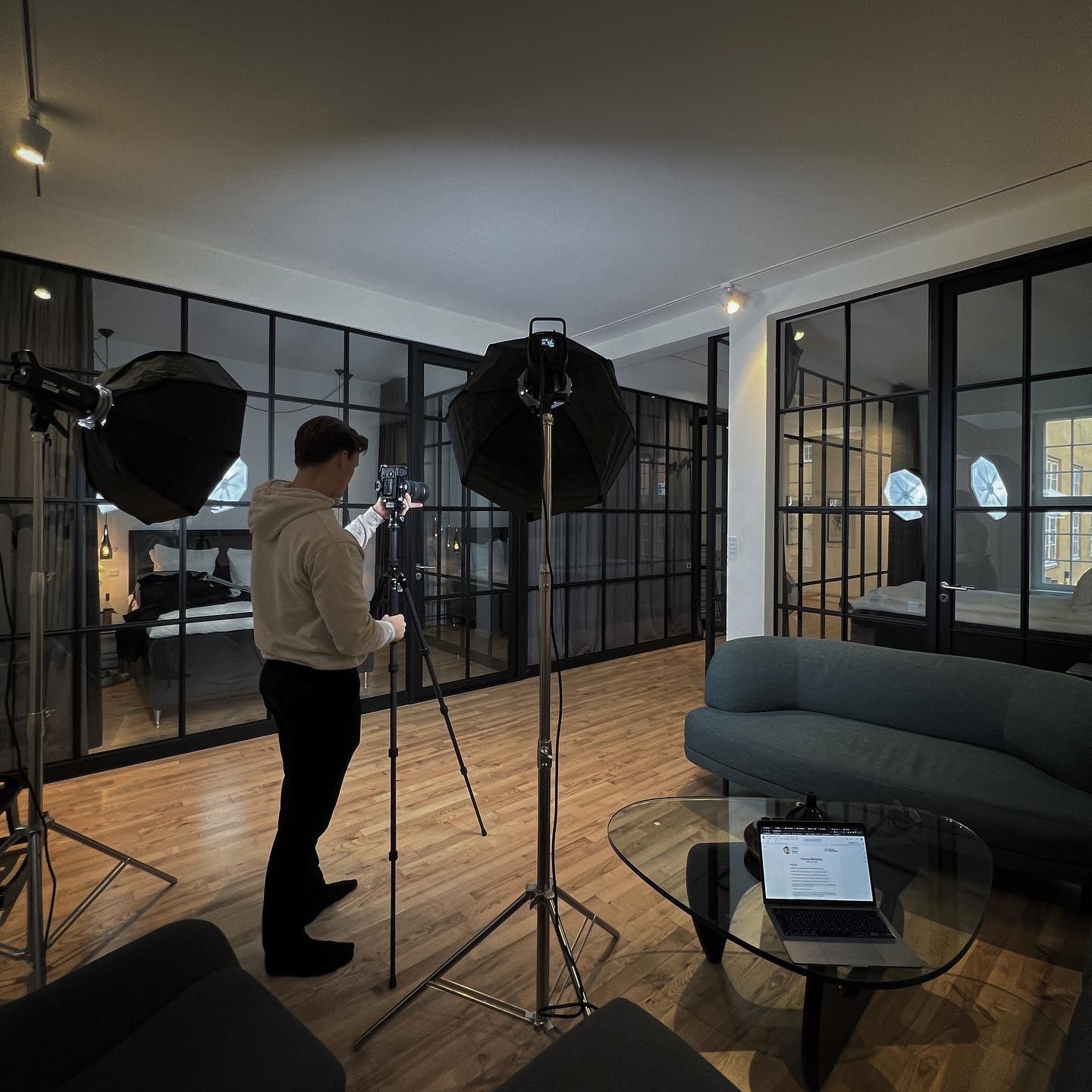 From: Eisho Dalil, owner
Re: Why choose us?
Good question, I'd be surprised if you weren't a little bit skeptical. After all, the agency industry is full of people who promise good results, but are rarely able to keep their promise, and live up to their statements. I can imagine that you're often contacted by agencies and "experts" who claim that they can help your business reach new heights.
My mission is very specific. I want to build the best performance agency in Paid Social, where the customer is always the main priority.
I want to change the typical way an agency and a company work together. We want to become your company's external marketing department, and right hand, in consulting and execution of your company's online appearance. I know that growing your business through digital marketing is about the interplay of your entire marketing mix.
I've spent countless hours perfecting every step of the way we advise, communicate, execute and work with businesses to create the ultimate product you won't find anywhere else.
Don't choose us if you're satisfied with mediocre results or are just looking for an agency to create ads. Choose us, if you'd like to work with a team that is the best in their field and are committed to going all in for the growth of your business.
"We practice what we preach", and we get all of our clients through our own ads. I can also imagine that is the reason you've arrived at our website.
There is no binding on our cooperation agreements, still most of our clients have been with us multiple years. This makes me proud of our team and the way we treat our clients.
Sign up for a conversation with me for further details. You won't regret it.
An external agency that feels like an
in-house team
Most companies that previously used a different external agency have all had the same experiences. They were assigned a random consultant, and put all their trust in the agency's brand. The communication and execution was not optimal and they could not expect a response after 05:00 PM or on weekends.
The dream scenario for most business owners is to find the best agency that feels like an in-house team. We want to change the typical way a collaboration between a company and an agency takes place. With us, you can expect a personal and dynamic collaboration with a team that wants to join your journey and help your business scale to the next level. When we start a new relationship with a company, our goal is to make sure we become the best investment they will ever make in an agency, and last.
0 binding

on our services
We have no binding on our cooperation agreements. You are not obliged to use us for the next 6-24 months like most other agencies. We always tell our clients that they should only work with us, if they can see the value we add to their company in terms of measurable results, and not because it says so on a piece of paper. Our work rests on a solid foundation of professionalism and up-to-date insight into algorithms on social media. We know how quality-conscious our work is, which is why we are honored that numerous of our clients have been with us for several years.
Our customers want to become
market leaders
We help Danish and foreign companies to dominate their industry, and create industry-leading results that can be felt on the bottom line.
Facebook
Instagram
TikTok
Snapchat
Pinterest
LinkedIn
Content